Welcome
Welcome and thank you for visiting the PDST Post Primary Mathematics page. The PDST Post-Primary Maths team aims to provide high quality professional development and support that empowers teachers and schools to provide the best possible education for all students. This page is designed to give you an overview of the range of supports and professional development provided by the PDST. Please feel free to browse through the sections.
---
Register for updates – Mathematics teachers
Register your details with the PDST PP Maths team to receive a regular newsletter and all of our latest news and updates: register here to subscribe to our newsletter.
Please follow us on twitter to keep up to date with all the PDST PP Maths team news: https://twitter.com/ProjectMaths_ie/.
---
School based support
All schools can apply for subject based support. The PDST Post-Primary Maths team are offering school support on a range of topics to suit your school's needs. Contact the team to organise support at postprimarymaths@pdst.ie. 
We also offer Sustained Support where we will work in collaboration with your maths department to develop teaching, learning and assessment over the course of a school year. You can find more information on Sustained Support in this flyer.
To avail of school based support for mathematics, go to https://pdst.ie/schoolsupport.
---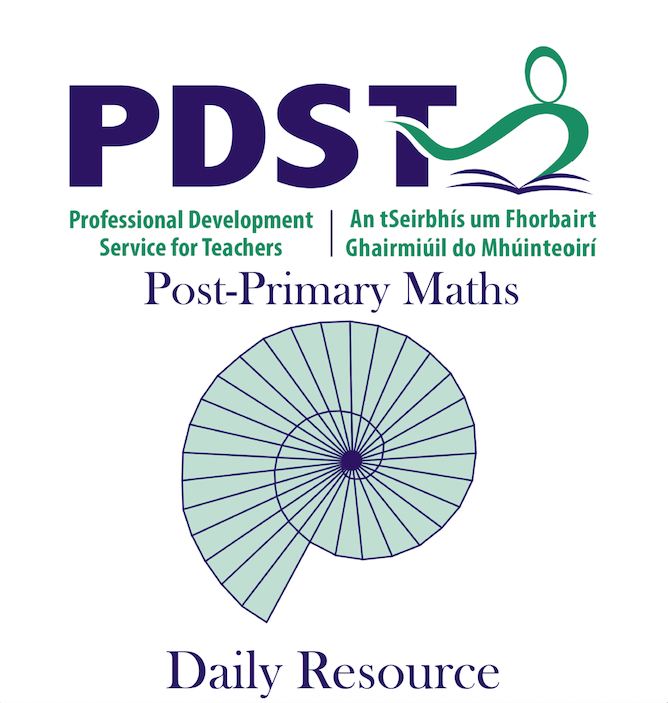 Distance Learning
Daily Resource Bank
Each day we are providing a set of resource banks covering different topics in senior cycle maths. These daily resource banks consist of videos, GeoGebra files, student activities and SEC past exam questions and can be found by following: https://www.scoilnet.ie/go-to-post-primary/maths/PDSTdaily/, where you will find the bank of resources that have been created since March 2020.
Teaching Maths Remotely Webpage
We have also launched a new webpage, packed with resources and ideas for teaching mathematics using your online platform: https://www.scoilnet.ie/go-to-post-primary/maths/calculus/
On the webpage you will find short videos guiding you through how to set up and use a virtual classroom to teach your maths classes remotely.
Using the topic of Calculus, you will be guided through teaching a sequence of lessons in a virtual classroom. Classroom resources for students, explanatory videos and links to supporting material are available to support teaching and learning. You can follow the guides provided to use the ideas in teaching other topics in mathematics.
As teachers you're in the best place to judge which materials are most useful for your students so feel free to download, replicate and adapt the resources to suit the learning needs of your students. 
We would love to hear your comments, feedback on the resources or suggestions for resource banks, so keep sending your comments and requests to postprimarymaths@pdst.ie.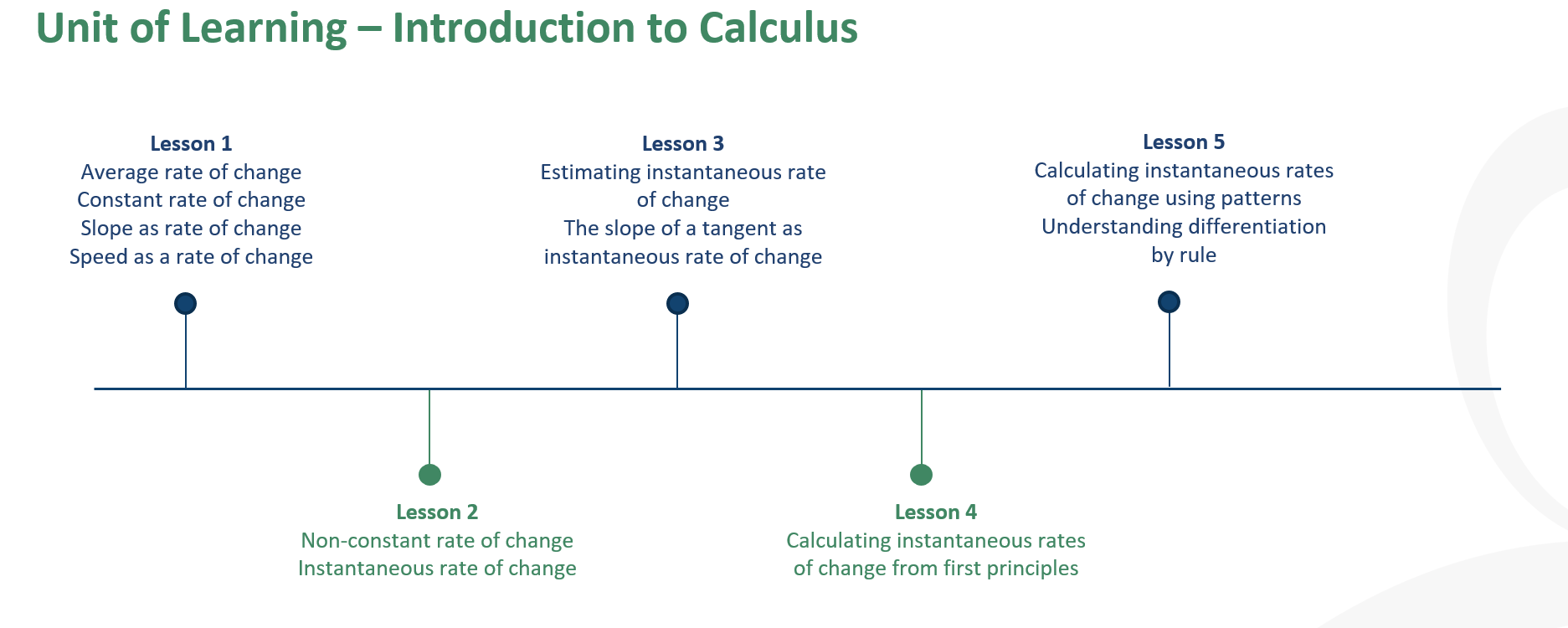 ---
Elective Workshops
Workshops for the school year 2020/2021 have yet to be announced. Sign up to our newsletter or keep an eye on this page to see what workshops will be available.
Workshop materials
Materials from our previous workshops can be found here: https://www.projectmaths.ie/ws-resources/.
---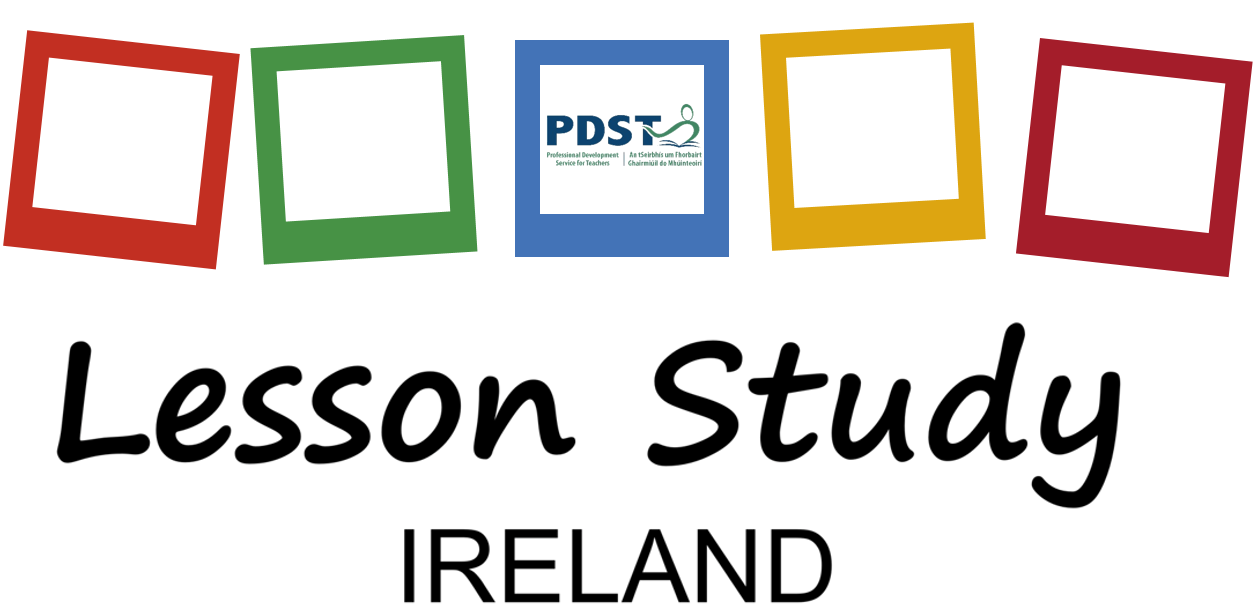 Lesson Study
Lesson Study is a form of professional development based around teachers collaborating to design a research lesson. The PDST Post-Primary Maths Team are using Lesson Study to support teachers in adopting various teaching methodologies, including structured problem solving in their teaching of mathematics. Lesson Study is recognised internationally as being the most-effective form of professional development in changing classroom practices.
To get your school involved or to get more information on Lesson Study, please email us on postprimarymaths@pdst.ie.
There is a bank of Lesson Proposals from previous years that can be found in our Lesson Study library: https://www.projectmaths.ie/for-teachers/lesson-study-library/